Message from Action Cancer. It is a very exciting time for us all here at Action Cancer. The Caron Keating Foundation and Gloria's involvement has made all the difference in spreading awareness of our unique breast screening service for women in their 40s and over the age of 70. The publicity has been fantastic and as a result we are now fully booked for breast screening appointments on board the new Big Bus.
Action Cancer's new and improved Big Bus is now on the road. It will travel to 200 locations across Northern Ireland over the next year, delivering 2,000 health checks and 5,000 breast screenings. The free service will be delivered on board with some coronavirus-safe changes in place – including the use of PPE.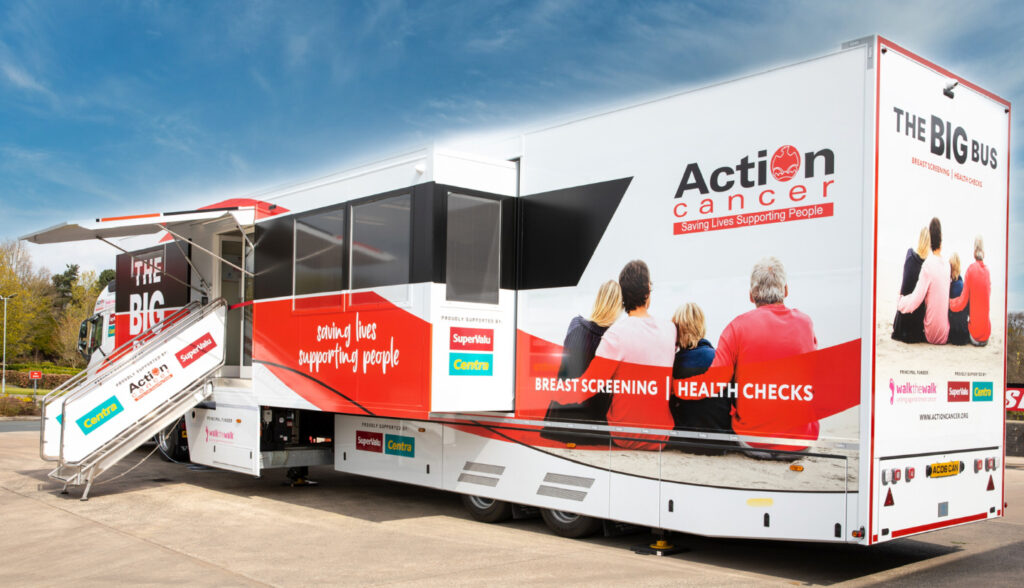 "We are grateful to have successfully delivered the new Big Bus to serve local people, in spite of the challenges brought on by the pandemic," said Gareth Kirk, Chief Executive of Action Cancer.
"Our first Big Bus was launched by Gloria in 2006 and its replacement will carry on its legacy; saving lives and supporting people throughout NI for the next 15 years."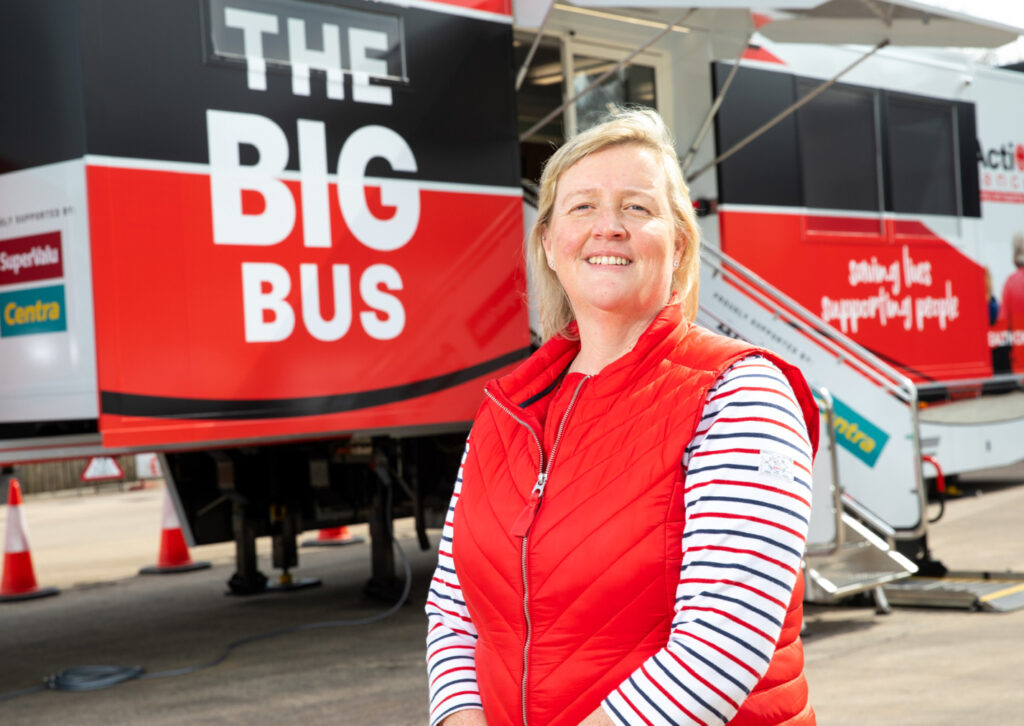 Douglas King, Head of Fundraising and Communications at Action Cancer added: "The long-term support from the Caron Keating Foundation for Action Cancer's mobile breast screening mobile – the Big Bus – has provided tens of thousands of women with reassurance. It has also saved the lives of women with no symptoms, with an early detection of breast cancer. Gloria's role as Patron has leveraged further funds for our charity; we are eternally grateful for her passionate commitment to our work."