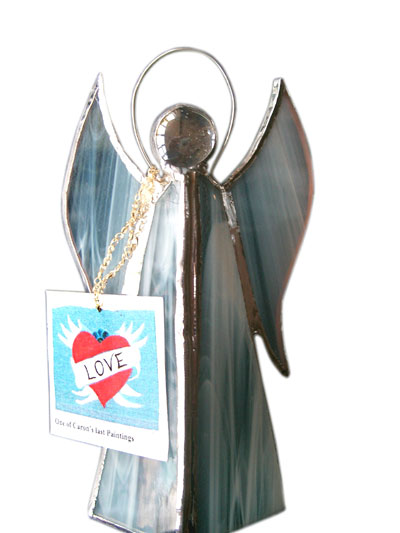 These beautiful stained glass Angels are available in 2 sizes, Small and Large.
The small, wispy white angels are £22 (incl p & p) 15 cms in height
The large, iridescent angels are £37 (incl p & p) 24 cms in height
PLEASE NOTE: Small Angels now out of stock, in stock soon. Two large Angels left in stock.
To purchase (click here)