The Hard Rock, Piccadilly Circus, London on Tuesday, November 16th, 2021 presented Gloria and The Caron Keating Foundation with a cheque for £26,000. This was from sales and merchandising sales contributions in their Pinktober month.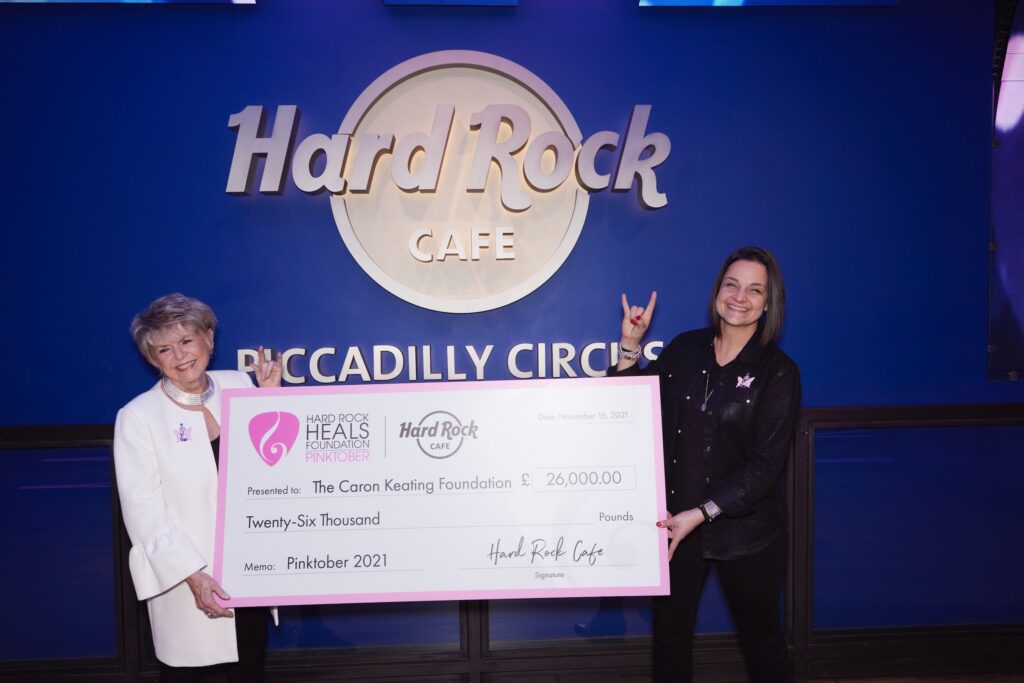 Gloria on behalf of the Foundation would like to say a very big thank you to the Hard Rock for their magnamous gesture, bearing in mind all the hardship that their people, along with what the business has gone through in these unprecendented times.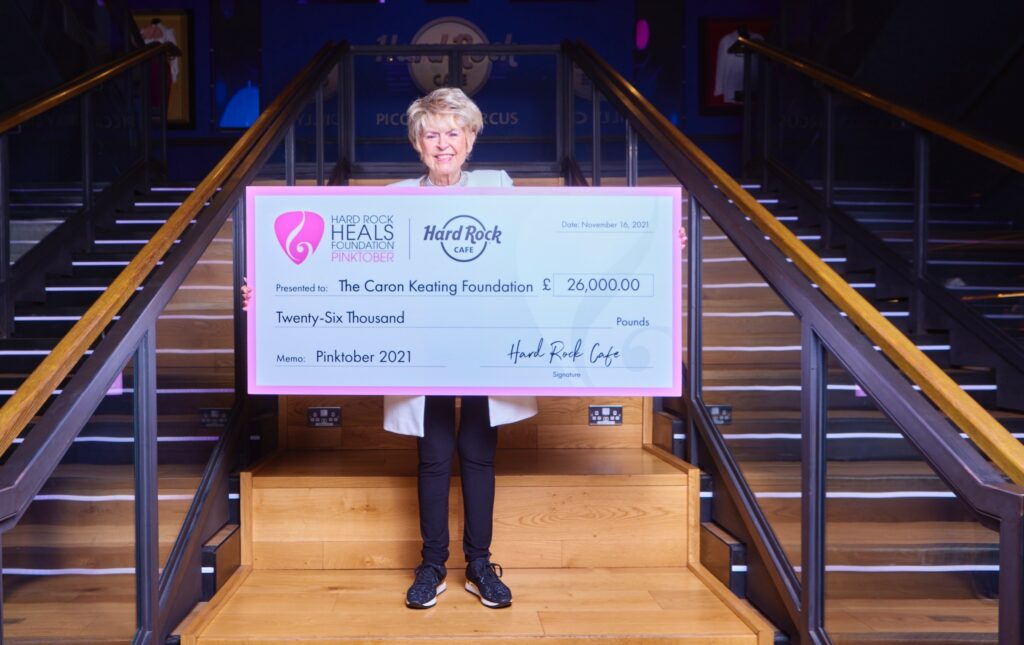 We thank the Hard Rock from the bottom of our hearts for supporting the Foundation, and the monies received will go towards helping those who are suffering from this hideous disease.